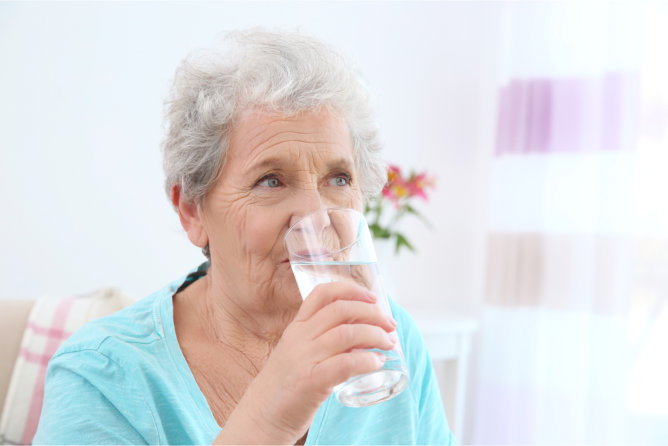 We all know how essential water is to our bodies. Lack of water can lead to dehydration and complications. The elderly are among the people who do not bother how many glasses of water they take daily. That is why our elderly care ensures that every senior under our stead drinks water. We know how beneficial drinking water. Hence, we make sure they get the number of glasses every day.
So, when is the right time to drink water?
After waking up, we let seniors under our home care services drink a glass of water to help cleanse their organs.
Next, before their meal, we offer them another glass to dilute their digestive juices.
When they are about to have their bath time, we make sure they drink another glass of water to lower their blood pressure.
Lastly, before bedtime, we encourage them to have another glass of water to keep them hydrated.
Eight to ten glasses of water a day is recommended for an adult to drink. So, the above schedule is subject to insertions. Of course, seniors can drink water in-between during the day. As a home health aide in Florida, we understand that water can be taxing. That is why we take a little bit of creativity to encourage seniors to keep up with their liquid intake. We will discuss in another article ideas on how to incorporate liquid to keep seniors from dehydration.
Kind Heart Home Care is a homemaker in New Port Richey, Florida. We take care of seniors and keep them in good health. The optimal well-being of our clients is what we aim to maintain. Learn more about us here on our website. For further inquiries, call us.