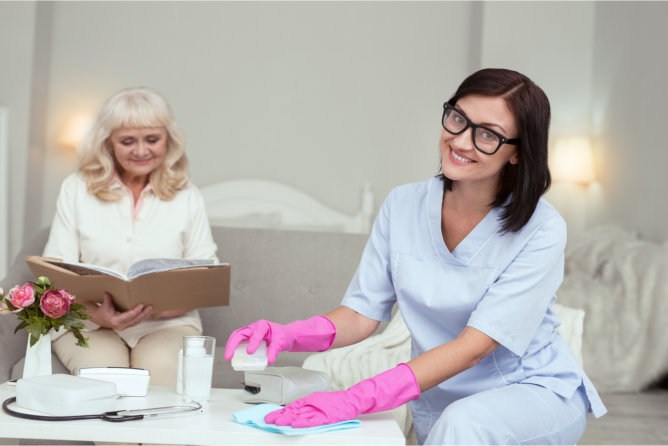 For many seniors, keeping the house clean and well-maintained is a task that is hard to accomplish. But with the right support from trusted home care agencies, they can now avail of the homemaking services that we provide here at Kind Heart Home Care, including providing a reliable homemaker in New Port Richey, Florida to every client's home to keep it clean and safe from slips and falls.
One of the reasons why it is important to keep seniors' homes clean is because it affects their health. We can match senior clients to a Home Health Aide in Florida that can also help them age safely and healthily in a clean home environment.
For seniors who have very specific care needs and cleaning preferences, know that they can count on their Personal Caregiver and homemaker to cater to their needs. They are well-experienced in this industry.
The Elderly Care services we provide are rendered by amazing care providers. Our team is composed of one of the most passionate, friendly, and reliable caregivers in the country.
If you want to avail of our Home Care Services, please do not hesitate to ring our lines. We are looking forward to hearing from you soon and start discussing the best possible services for your senior loved ones.