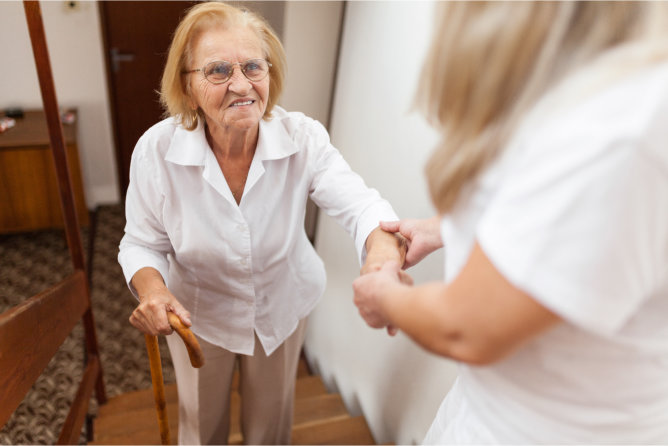 If your elderly loved one lives alone or wants to live independently, it is crucial to prioritize safety. So make sure that the home they are staying in is safe enough to move around freely.
Here are some ways you can do to create a safe living environment for your elderly parents:
Get a medical alert system and make sure smoke detectors work;
Tighten loose railings and declutter any objects on floors and stairs;
Don't leave candles lit unattended (especially during bedtime), and check bathroom safety;
Make sure to secure the rugs so that no one will slide or trip from them and install grabbers;
Avail Home Care Services to have someone assist your loved ones throughout the day while you are away.
We understand that you want your senior loved ones to live independently and worry for their safety and well-being. You don't have to go and check on them personally every day simply to know how they are doing when you can seek help from reliable providers of Elderly Care. They can be your reliable partner in securing the health and safety of your aging parents.
If your loved one needs an extra pair of helping hands to help them with their tasks at home, then this is the perfect time for you to hire a Homemaker in New Port Richey, Florida.
Here at Kind Heart Home Care, we offer customized home care services to meet the specific needs of our clients. Whether you need a companion, Home Health Aide in Florida, or homemaker, we have the right professional who can render quality care in the comfort of your home.