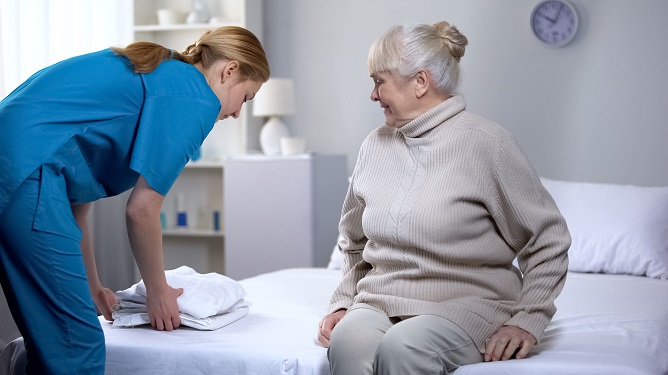 As much as you may want to, your senior loved one may prefer to live on their own. However, living alone in their golden years can put them at a higher risk for safety hazards at home, such as clutter and poor lighting.
One way to ensure their safety while still respecting their decision and need for independence is by getting a dedicated homemaker in New Port Richey, Florida, or elsewhere.
A homemaker, such as the one we provide at Kind Heart Home Care, can help make their home a more comfortable and safer environment to live in.
Here are among the specific ways that a homemaker can help and why it should be part of their elderly care plan:
A homemaker can take over your senior loved one's chores, giving them more time for their needs, interests, and other activities.
A homemaker can improve your senior loved one's safety at home by making sure that clutter is removed, and other hazardous materials are eliminated.
A homemaker can take on the role of being a companion to your senior loved one, providing friendship as they go about their day-to-day activities.
A homemaker can promote good health and cleanliness by regularly keeping their environment sanitary.
Do you need a dedicated homemaker or home health aide in Florida for your senior loved one? Don't hesitate to get in touch with us today.
We also offer other home care services for your convenience.