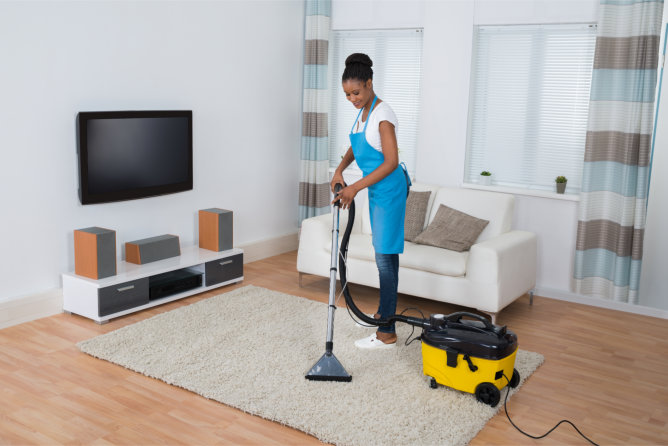 When cleaning your elderly loved one's home, they may have difficulty cleaning their homes thoroughly, but you or their personal caregiver can always lend a helping hand!
Keeping up regularly with laundry, vacuuming, and dishwashing is essential to maintain a clean and organized home by yourself or with personal care assistance.
It's not a terrible idea, nonetheless, to get down into the nooks and crannies of the house and clean them up. You can help your elderly relatives clean up their homes by following these tips:
Get rid of the clutter.
Do your best to clear away any clutter and trash on each side or floor of your home so you can reach the places you need to clean.
Spruce up cleaning your windows.
Vacuum the blinds or shades instead of dismantling them and putting them back together. We've got a homemaker in New Port Richey, Florida, who can help your elderly family members put the windows back up when they can't.
Thoroughly clean the floors.
Vacuum or mop the floor after you've cleaned everything else in the area, being sure to get into the corners and behind the devices using periscope handles or vacuum extensions.
Gather your cleaning supplies before starting.
Prepare for the deep cleaning by ensuring you have all the necessary supplies. The last thing you'll want to do after getting started is disrupt your cleaning routine because of missing tools.
Look no further than Kind Heart Home Care to provide you with quality and compassionate home care services if you need additional help cleaning the home of an elderly family member.
Call our care staff at 866-849-4644 or email us at homecarekindheart@gmail.com if your loved ones also require a home health aide in Florida!