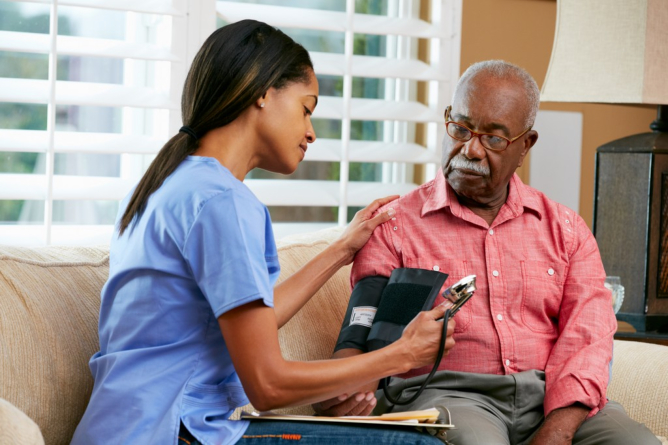 Did you know that almost half of all adults in the US have high blood pressure but are not aware of this fact? High blood pressure, also known as hypertension, can lead to serious cardiovascular diseases, including heart attack, stroke, and even heart failure.
Hence, if your senior is at risk of high blood pressure, then you must make sure to help them in making healthier lifestyle choices. If you are busy and unable to attend to them full-time, then you can enlist the help of a home health aide in Florida.
However, should you be the personal caregiver of your loved one, then here are some tips on how you can help them manage their blood pressure:
Promote Stress Reduction and Management
As much as possible, make sure that they don't encounter overwhelming stress. You should also encourage them to learn how to manage their stress healthily and productively through meditation, yoga, or even long walks down the park.
Make Sure They Adhere to Medications
Medication adherence is crucial for those with hypertension. If they're the type to be forgetful, remind them and take note of the dosage, type, and frequency of their prescriptions.
Serve Them Healthy Meals
People with hypertension need to adhere to a more heart-healthy diet. This means less salt intake, alcohol consumption, and fatty foods. Their diet should consist of more fruit and vegetables, as well as high-fiber foods and fish rich in omega-3.
Do you need home care services to assist you in caring for your loved one with hypertension?
Let our professionals at Kind Heart Home Care be of help. We can provide your loved one with a professional caregiver, who can also be a homemaker in New Port Richey, Florida.
Contact us today to know more.