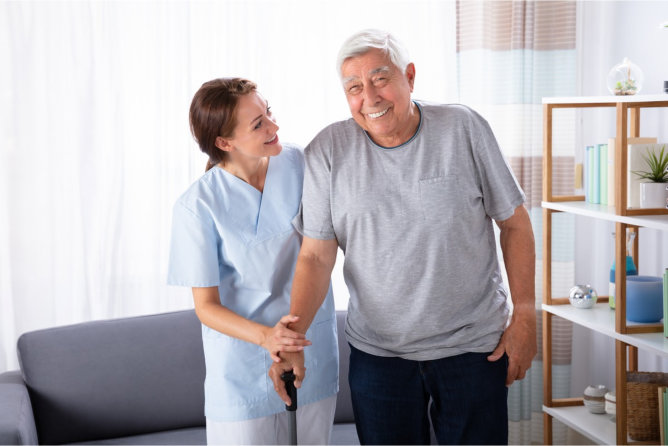 Almost everyone would rather be looked after at home, where they are most at ease. Home care services will be the answer when life's challenges prevent you from accomplishing your health goals. It allows you to be cared for at home while being directed through a healthcare plan. If you're looking for a dependable provider, Kind Heart Home Care is the place to go!
We are dedicated to providing non-medical and care services to elderly, mentally ill, and physically disabled individuals. We match our clients with a dependable homemaker in New Port Richey, Florida. By prioritizing their convenience, we make it possible for them to experience quality care from us in the safety and comfort of their homes. This will continue for as long as they choose. A coordinated care plan that is customized to their condition will be implemented to make sure that visible improvements under our supervision will be noticeable.
Our home health aide in Florida is someone you can completely entrust your life to. They've been thoroughly vetted to ensure that you're in good hands. They are competent and dedicated to assisting everyone who requires support. They will work with you hand in hand to achieve the quality of life you deserve.
Our services also include elderly care. We are proud of it because we guarantee that the services we provide are tailored to have a positive influence on the lives of the elderly. We make certain that we will assist them with their everyday activities so that they can maintain their wellness.
Our mission is to enable our clients to live more independently and comfortably at home without having to worry about their safety. Should you need any of our services, just get in touch with us!